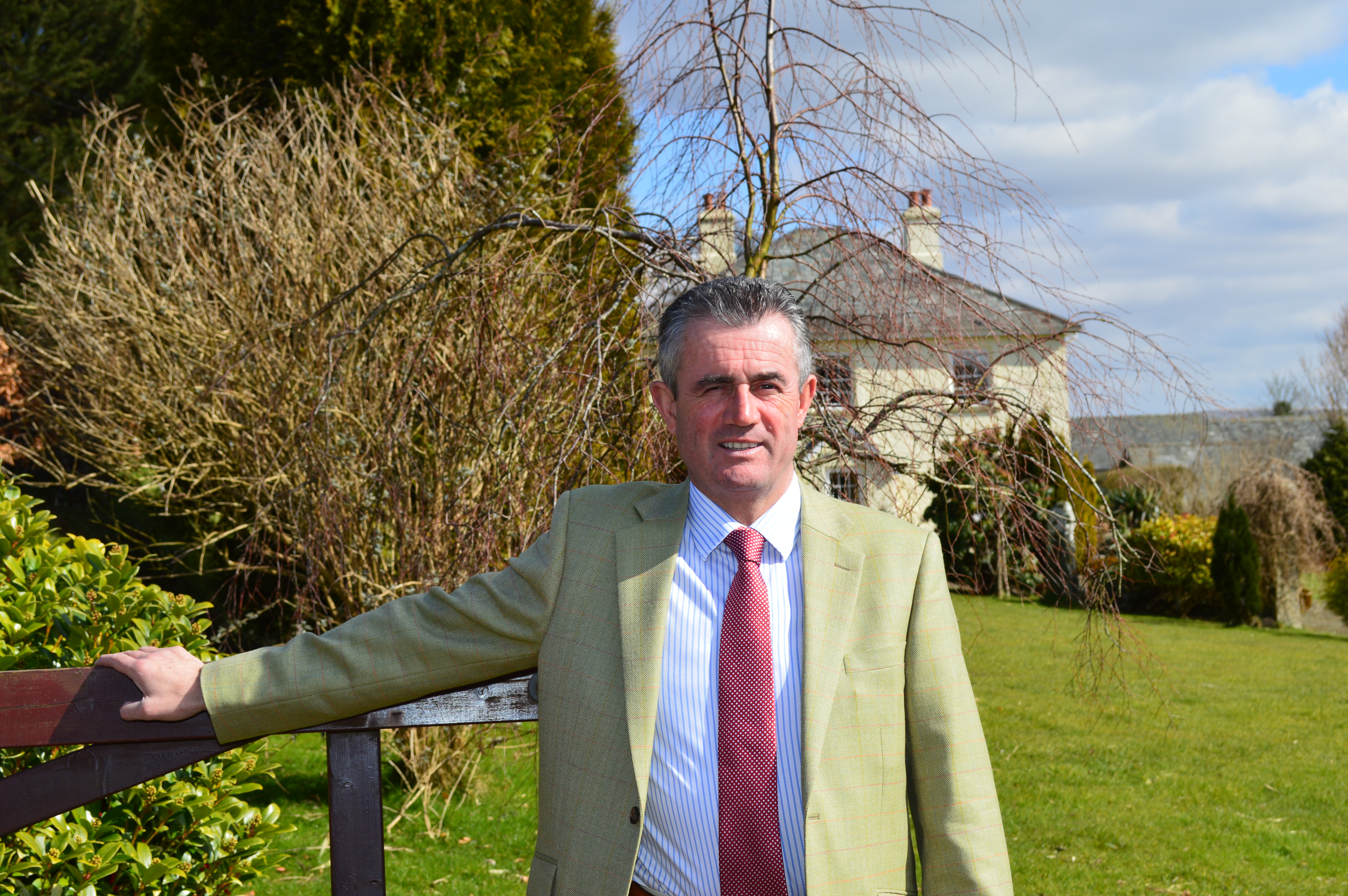 With over 100 years' experience within the team selling quality country homes, equestrian properties and residential farms, D. R. Kivell Country Property offers a bespoke service for clients selling country properties. Every transaction is treated individually and your contact is always directly with an experienced member of the team.
Market Appraisal and marketing advice
We don't just take instructions to sell your property but advise you on how to maximise its sale price before it goes on the market. Sales can be arranged by private treaty, sealed tender or public auction. Timing, presentation and targeting different markets are crucial ways to add value and will be explored as part of our valuation process. We pride ourselves on identifying opportunities often missed by clients and other agents.
Sales Particulars
The sales particulars we produce will not only describe your property factually but will also help to sell it. Whether producing a brochure or internet details we start by considering what will most appeal to the best target markets for your property. Experienced photographers, designers, floor planners and mappers will produce marketing material that will generate the right enquiries.
National, regional and local advertising
We will agree an advertising programme with you based on our knowledge of the publications that work best for the potential buyers of your individual property. We have considerable experience of advertising within all the key national, regional and local publications. The key to successful advertising is getting the right message to the right buyer at the right time. We can offer you extensive guidance to ensure that advertising resources are used effectively.
The Internet
Buyers are increasingly using the internet to do their initial search for property. At D. R. Kivell Country Property we offer a worldwide internet presence via our own website, Zoopla.co.uk, primelocation.com and rightmove.co.uk. A high percentage of users register for further services, including emailed alerts about property which is fresh to the market. With D. R. Kivell Country Property your property will receive genuine worldwide exposure.
London Office
We have a representative office in Park Lane, London as we are members of The Guild of Property Professionals. This provides effective central London marketing backed up by a well located property showroom, internet website guildproperty.co.uk, a quality property magazine and a network of over 600 quality agents across the country.
Editorial
Encouraging publications to feature your property as editorial can be a powerful way of generating enquiries for your property. We have a comprehensive network of contacts with property editors and journalists nationally and locally. We know how to match the content and style of articles to appeal to the interests of individual media, maximising publication opportunities.
Effective Client Feedback & Reporting
The sale of your property is as important to us as it is to you. We understand that clients want regular, clear updates. At D. R. Kivell Country Property we will keep you advised at every stage. Most importantly, you will have direct access to the senior team member you have dealt with throughout the transaction.
To arrange an initial appraisal and valuation, please click register below or call 01822 810810.



Vendor Testimonials
I have known David Kivell for many years and have watched with interest his presentation and marketing against the national agents. I instructed D. R. Kivell Country Property to sell my property, as In this day and age with modern technology and the internet, instructing a regional agent you get the best of both worlds with local knowledge, national coverage and an office in Park Lane, London. D. R. Kivell Country Property provided a professional and efficient service. Mr C - Launceston
David Kivell and his team recently sold our Cornish country property. I can honestly say the professionalism, advice, negotiating ability and all round service was second to none and I would certainly recommend their services to any other prospective seller. Mr & Mrs L – Nr Looe
It can be a difficult decision to sell a farm. It is often not just a business but a family home which holds years of achievements and joys, as well as memories of blood, sweat and tears! Therefore, it is wonderful to have an agent like David who understands all these conflicting issues and concerns. I would highly recommend David as he is able to help and guide one through the whole complex process and to tailor the sale according to individual circumstances. Mr & Miss S, Nr Tavistock
Selling the farm and retiring was a big decision to make. David was very considerate and listened as well as advised. Everyone at D. R. Kivell Country Property was knowledgeable and helpful, handling everything in a professional manner. We were extremely pleased with all aspects of the sale and their assistance in helping us to successfully find a new property. Therefore, we would have no hesitation in recommending their services. Mr & Mrs P - Lifton
From my initial instructions through to the successful completion of the sale of my farm, D. R. Kivell Country Property handled the whole procedure in a very professional and competent manner. This was largely due to their extensive and tireless advertising campaign coupled with their dedicated contact with all prospective purchases whose level of interest in all viewings were fed back to me. Mr & Mrs S - Hartland
My wife and I talked of selling our farm after living there 53 years. We invited David Kivell to come and look at the farm and discuss the future. He gave us good advice and was sympathetic to our situation. The farm was put on the market with excellent advertising and was soon sold. We found D. R. Kivell Country Property to be very professional and kept us well informed on the progress of the sale and we have no hesitation in recommending the firm. Mr & Mrs B - Launceston
The three most significant things about D. R. Kivell Country Property are they had a buyer within six weeks, they achieved a sale price of £125,000 more than the other major agents wanted to market it at, and their fee was less than the other agents. What else can you ask for. Mr & Mrs D - Broadwoodwidger
We would like to thank you all for your help in selling our property. We were very impressed by your professionalism in dealing with potential buyers and your impressive follow-up service which went way beyond what would normally be expected. We would wholeheartedly recommend you to anyone wishing to sell their house. Mr & Mrs H - Looe
Selling your home is a daunting prospect in this difficult economic climate. D. R. Kivell Country Property, specialising in properties with land, carried out the whole process and we were most impressed with their expertise and professionalism, keeping us informed all along the way. We are most grateful to David and his team. Mr & Mrs B - Liskeard
We made the decision to put the farm on the market in July of 2016. On recommendation from our accountant and solicitor we rang D. R. Kivell Country Property, speaking to David Kivell himself an appointment was made for David to come to High Hall. It was agreed to put the farm on the market on the 1st September, from then on life was hectic. Almost immediately there was interest and viewings, by the end of September we had agreed sale with completion on the last day of November 2016. Mr & Mrs F - Laneast
Confidence assured D. R. Kivell Country Property have provided an outstanding professional service, genuine concern, continued care and understanding throughout. Personal support given was always paramount. Mrs M - Liskeard
We would not hesitate in recommending D. R. Kivell Country Property. Once instructed it became evident that this was a very professional & knowledgeable team. During our sale at times going beyond the call of duty & leaving no stone unturned. We cannot recommend them enough. Mr & Mrs B, Nr St Neot